Summary
Market close to December 2008 lows.
Term structure.
Refining spreads.
Quality/location spreads.
Divergence with XLE.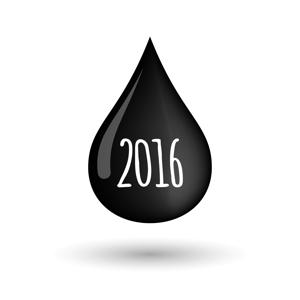 It has been a rough year for the energy markets in 2015. Crude oil opened in January of this year at over $50 per barrel on the active month NYMEX crude oil futures contract. There was some wild volatility in the oil market throughout the year. Crude oil got down to $42.03 in March and then rallied for two months, in a straight line, to highs of over $62.50 per barrel. Selling then returned to the market and by August 24, the price made a new low at $37.75. The new low brought buying back to the energy commodity and it quickly reversed and appreciated to just over $50 by the first week of October. Since then, the price turned south again, making yet another new multiyear low at $33.98 per barrel at the end of December.
Market close to December 2008 lows
On Thursday, December 24, the price of active month February NYMEX crude oil futures settled at $38.10 per barrel. While the price traded only $1.50 above the December 2008 lows early last week, it closed slightly higher but remained below the $40 level.
High levels of global inventories and a continuation of output from OPEC, Russia and the United States continues to weigh on price. Although rig counts in the United States have fallen to 538 in operation as of December 23, a decrease of 961 rigs from the prior year, U.S. production continues to be strong. One of the reasons that crude oil bounced last week was an unexpected drawdown of 6 million barrels in the U.S. as reported by the Energy Information Administration last Wednesday. This drawdown may have been window dressing for year-end as oil companies seek to reduce state tax liability in some storage areas. The bottom line is that the price of crude oil remains close to the lows and key support dating back to 2008. (click to enlarge)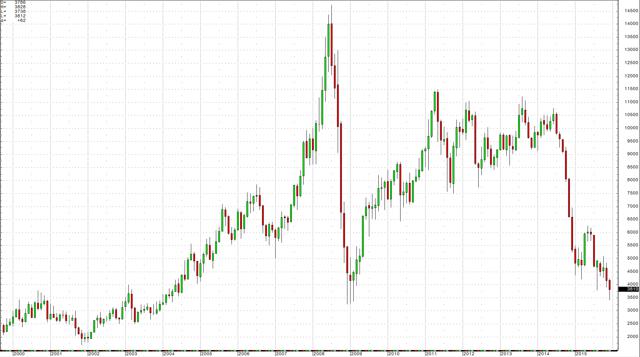 Those 2008 lows were the lowest price since early 2004. As we head into the New Year, there are many projections out there as to what the price of crude oil, perhaps the most important and closely watched commodity, will do next year. After all, the price of crude oil is extremely important when it comes to the direction of the stock market, so many oil related companies are in indices that serve as benchmarks for equity prices.
0 views